Nursery Updates
Welcome to Buttercup Nursery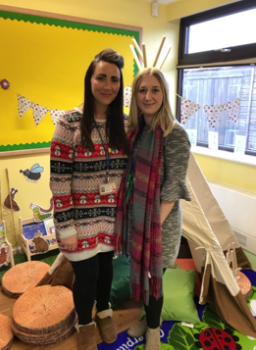 Buttercup Nursery offers a vibrant, exciting and fun learning environment for 3-4 year olds, where your children will thrive.
Activities are planned and delivered based on the Early Years Foundation Stage curriculum in a range of challenging and nurturing ways.
The nursery is led by Mrs Cooper and Miss Neal who are highly experienced, qualified and dedicated staff.
The children have their own key person during their nursery journey and Tapestry is used to track and observe children's development through an online learning journal.
Parents are encouraged to contribute and share experiences from home. This allows everybody that works with the child to gather a holistic view of their interests and learning styles.
The Nursery staff are always available to speak to at any time. If you have any issues or concerns that you would like to discuss or just need some advice, we would be more than happy to help you.
This term we are focusing on the topic all about me.
We can't wait to get to know you all.