This page is under construction. Governing Body information 2022-2023 will be available soon.
Governors information 2021-22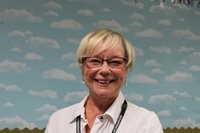 Angela Pratt : Chair of Governors
Angela Pratt : Chair of Governors
I am passionate about learning and believe that schools play an important role in a child's life. I am delighted to have been elected as Chair of Governors at Meadowside Primary, my local school. I see this role as both a support and critical friend to the school that ensures all children are given the opportunities and experiences that will enable them to become independent and fulfilled young people.
I have valuable leadership experience having been a headteacher for over 10 years at a successful Primary school in Northampton. I have worked with schools in challenging circumstances and led school improvement activities in both my previous school and others in the locality. As I am now retired, I have the time to devote to my role as Chair of Governors and I am a regular visitor to the school. I keep up to date with educational policy and practice through reading and marking leadership assessments for a national organisation.
---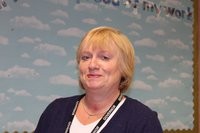 Janet Goodliffe : Vice Chair of Governors
Janet Goodliffe : Vice Chair of Governors, Chair of Quality of Education Committee
I was a Governor for over 20 years at a successful local Secondary school where I worked for almost 29 years; semi retiring in July 2017. I was on the Senior Leadership team and one of my roles was working with primary schools in the area to support the move from year 6 into year 7. I joined the Meadowside governors in April 2017 and I have loved getting to know the staff and lots of the pupils. Learning about everything the pupils do at Meadowside has been fascinating, and we have a really strong team of teachers, senior leaders and support staff. A particular interest of mine is supporting young people to improve their mental health and I have been working with staff at school to support our young people in this ever changing and exciting world in which we live. I am currently Vice Chair of Governors and I chair the Quality of Education Committee. I am delighted to be on the Governing Body at Meadowside and hope that the experience I have had in secondary can assist the school in achieving the absolute best for our pupils.
---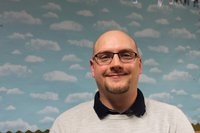 Kim Mount : Safeguarding Governor
Kim Mount : Safeguarding Governor
I was very fortunate to be elected as a Parent Governor in September 2018 to help present a parent's perspective and voice within the Governing Body. I currently work as a Technical Director within an ICT Services company which affords me flexibility within my schedule to support the school. Within my role, I am linked with the ICT/Computing Curriculum, Sports Premium, and most recently, Safeguarding.
I am a firm believer that no single person can do everything, but that everyone can do something and we will succeed together.
---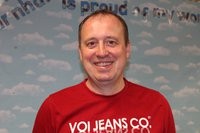 Ashley Clarkson : Chair of Finance & Resources Committee
Ashley Clarkson : Chair of Finance & Resources Committee
I have been a member of the Full Governing Board since October 2016, I am also a member of the Quality of Education Committee, Finance & Resources Committee and the link Governor roles for Inclusion and SEND. Why did I want to be a Governor for Meadowside? Meadowside Primary school has educated all of my four children over the past 15 years and I wanted to give something back to the school and the Community. I feel passionate about education for our children and to provide them the best start in their life long learning journey.
During the day, I am Accountant serving clients across the Northamptonshire and beyond focused on the Rural Economy. I am also a Governor for Moulton College which provides Specialist Further and Higher Education. During my spare time, I like to relax with the family, watching Sport and Gardening.
---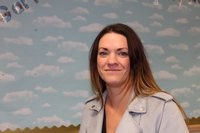 Kirsty Blake
Kirsty Blake
I have been a member of the Meadowside Full Governing Board since 2017 and I am also a member of the Quality of Education Committee. I am extremely proud to volunteer as a parent Governor supporting education in the local community. I am passionate about education and the wellbeing of young people, I work as the Director of Pastoral Curriculum in a local Outstanding secondary school, so my knowledge, and experience help my role at Meadowside. I am also very passionate about outdoor education and support the delivery of the Duke of Edinburgh Award. My hobbies include the outdoors, reading and during lockdown I have taken up gardening!
---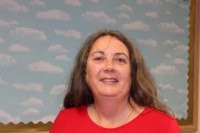 Chris Smith-Haynes
Chris Smith-Haynes
I am your County Councillor. That means I represent the needs of people in Burton Latimer, Pytchley and Broughton on Northamptonshire County Council. You can come to me with problems like potholes in the roads and to get help with different services. I am a member of the Overview and Scrutiny Committee and the Corporate Parenting Board. I am 58 years old, I have 5 children and 10 grandchildren. I lived in Burton for many years and 2 of my children attended Meadowside (Infants and Juniors as it was then). Several of my nieces and nephews, their children and even grandchildren also attended Meadowside, so you can see that the school is very important to me. That is why I asked to become a Governor.
I used to be a social worker, and specialised in working with adults with learning disabilities and mental health problems. I continue my work for vulnerable people in my roles as Governor of Northamptonshire Healthcare Foundation Trust (NHFT), trustee of Accommodation Concern and volunteer for C2C Social Action. Feel free to ask me about these organisations and what I do to support them.
I love to watch live music; I am still a rock chick at heart. I support Northampton Saints Rugby Club, although I don't get to many matches these days. I am still involved in the local wrestling school, but don't get involved in training since a recent illness reminded me just how old I am! I live with 4 chihuahuas and try very hard to grow fruit and vegetables in my garden (sometimes my chihuahuas decide to dig up what I have planted).
---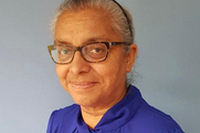 Rani Singh
Rani Singh
Hello my name is Rani Singh and I am greatly looking forward to being a part of Meadowside Primary School. I in Kettering and have done so since I was a very young child. I am married, have 3 grown up children and am also a grandmother of two.
I retired as a Head Teacher just over two years ago, having worked in schools in varying capacities for over 40 years. My roles included being a Teaching Assistant, subject teacher in secondary school, Primary school Class Teacher, Deputy Head Teacher and Head Teacher. I was a Parent Governor at Montagu Secondary School which my sons attended and I was also a Teacher Governor for many years.
I have always been passionate about children's learning and enabling young people to get the best start in life through high quality education. As a school governor at Meadowside, I am committed to supporting the school in its work and I trust that my knowledge, skills and experience will put me in good stead to support the governors, staff and children. I am very excited about the prospect of being a member of the school community and hope to get to meet as many of you as possible in the future.
---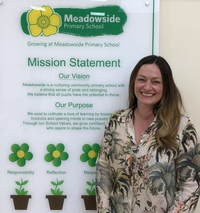 Natasha Entwistle
Natasha Entwistle
I feel honored to have joined the Meadowside Primary Governing body in early 2021.
My day job involves managing the facilities of multiple offices and looking after health & safety and ensuring our team members have everything they need to do their jobs well and in a safe environment. I am also a trained mental health first aider.
I am passionate about helping others and have in the past assisted various projects and charities, including travelling to Kenya to improve the facilities of a school, help provide technology and training and enjoy time with the children.
I know that when people with a shared passion work together they can achieve wonderful things and I'm hoping my experience will help support the school in continuing their good work in educating and looking after the children of Meadowside.
---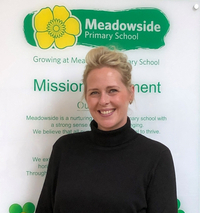 Sarah Knight
Sarah Knight
I'm delighted to have been elected as Parent Governor for Meadowside Primary School. I have a particular interest in helping the school to continue to provide a high-quality curriculum as well as representing the parent body. My daughter joined Meadowside in September 2021 and I look forward to contributing to the pride she already takes in her school.
I am a full-time deputy divisional director at a local NHS trust and believe my experience in health care operations will bring a fresh perspective to the challenges facing community schools. My family and I live in Burton Latimer which allows for greater opportunities to help strengthen the community with the parents and students of Meadowside.
Governor type

Name

Voting Rights

Start Date

End Date

Position/
Link Role

Committee

Staff
Ex officio

Mrs J. Garnham
(Head Teacher)

Y

First appointed

16.4.18

-

Finance & Resources

Quality of Education

Co-opted

Kirsty Blake

Y

29.3.21

29.3.25

Quality of Education

Co-opted Govs

Ashley Clarkson

Y

01.10.16

20.09.24

Finance & Resources (Chair)

Quality of Education

Parent

Kim Mount
(Safeguarding)

Y

19.9.18

19.9.22

Finance & Resources

Head Teacher's Performance

Management

Co-opted Govs

Janet Goodliffe
(Vice-chair of Governors)

Y

8.3.2017

7.3..25

Quality of Education (Chair)

Co-opted Govs

Angela Pratt
(Chair of Governors)

Y

1.10.17

30.9.25

Finance & Resources

Co-opted Govs

Natasha Entwhistle
Y
8.3.21
7.3.25
Finance and Resources

Co-opted Govs

Ajit Rani Singh
Y
8.3.21
7.3.25
Quality of Education

Local Authority

Chris Smith-Haynes

Y

12.2.21

11.2.25

Quality of Education

Clerk Govs

Linda O'Sullivan

N

01.9.16

-

Associate Member

Mia Lewis

N

1.10.19

-

Quality of Education

Finance & Resources (Observer)

Staff Governor

Sarah Hammond

Y

1.10.19

30.9.23

Quality of Education

Parent

Sarah Knight
Y
1.10.21
1.10.25
Quality of Education
| Finance & Resources | Quality of Education | Head Teacher Performance Management |
| --- | --- | --- |
| Ashley Clarkson (Chair) | Janet Goodliffe (Chair) | Angela Pratt (Chair) |
| Kim Mount | Kirsty Blake | Kim Mount |
| Karen Tomkins (SBM) | Ashley Clarkson | Mrs Garnham |
| Natasha Entwhistle | Chris Smith-Haynes | |
| Angela Pratt | Ajit Rani Singh | |
| Mrs Garnham | Sarah Knight | |