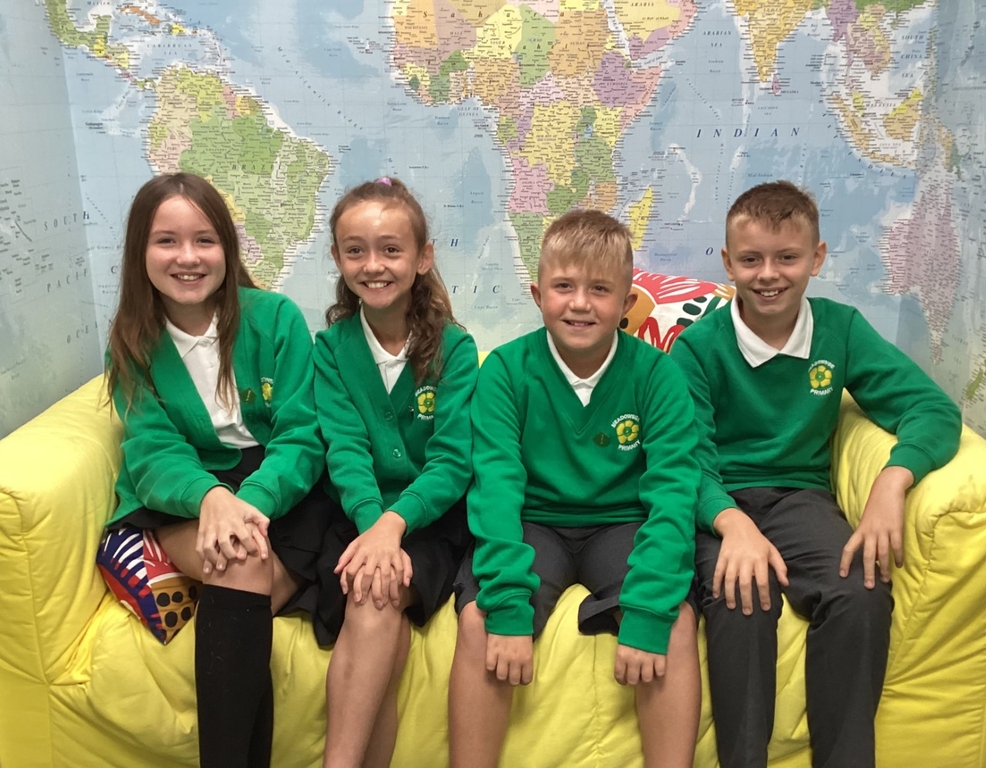 Our Junior Leadership Team (JLT) is led by our Head Boy and Head Girl from year 6. They are aptly supported by the Deputy Head Boy, Deputy Head Girl and Mrs Holyhead.
Whilst in year 5, the children wrote their manifestos, and the baton of leadership was passed at the end of the summer term by the previous year 6 team.
To ensure a fair representation from the whole school, we will be, further supported by a councillor from each year group. The election is open to all children in years 1 – 5 with EYFS joining us in the summer term.
Candidates who wish to put themselves forward will complete a manifesto, which is shared with their own year group and a small speech as to, why they would make a good representative. A democratic vote will take place and successful candidates will then join JLT.
Meetings are held regularly with Mrs Garnham with set agendas and minutes taken. Our student voice and the role of empowering our children to take ownership of their school is fundamental to our success.
We are excited for the future and the legacy we will leave for future generations at Meadowside.